Men's Boutique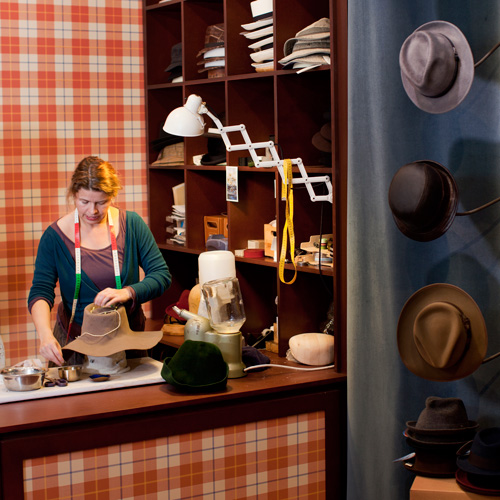 Men's stuff
Our second boutique for men is located on Mommsenstraße 2, directly opposite our ladies boutique. Here you will find everything for the man's head with matching accessories.
In our boutique we have hats, caps and benies for every occasion and suitable for all types of weather.
We have a selection of the following brands:
– Borsalino
– City Sport
– Mayser
– Stetson
– Wigens
Of course we offer our handcrafted creations.
Tailored with quality
There is a steadily growing base of fans that get their tailored hats and caps from our men's boutique.
Alterations and repairs belongs to our service.
Visit us in our boutique, we are open all year round.
In our boutique you are garanteed to find your new favourite hat! Our experienced staff will advise you on product features, details, material and prices.